Company Profile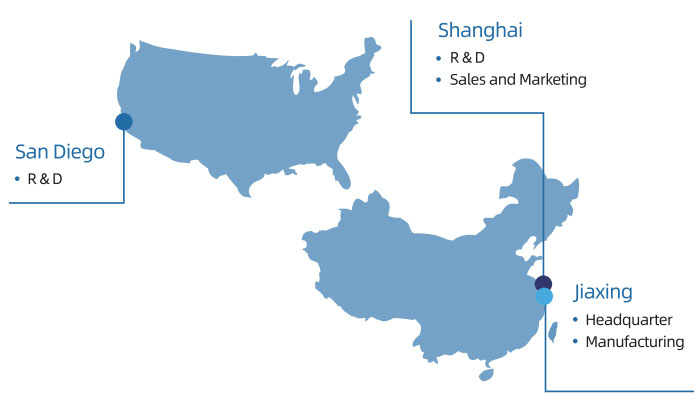 Accunome Biotechnology Co., Limited ("Accunome" ) was founded in Xiuzhou National High-Tech Park(Jiaxing, Zhejiang)in July 2018, and has set up wholly-owned R&D subsidiaries in San Diego (USA) and Shanghai with full capabilities of R&D and manufacturing for both instruments and reagents in IVD industry.
As an innovation driven company in the health care industry, Accunome has launched its first sample-to-answer molecular diagnostics platform DXcellence System with a broad menu of tests for critical diseases.
Accunome has received National Class Ill Registration Certificate from China NMPA for DXcellence System. It also obtained CE mark in Europe for DXcellence System and tests(respiratory infections, etc).
Accunome is committed to providing innovative tools in life sciences and diagnostics industries. The company has built a 2000 square meter GMP plant in Jiaxing and has completed ISO13485 certification. Accunome will continue to develop products and solutions to meet the market demand and assist physicians in managing patient care and serving public health worldwide.
Dr.Xing Yang received his PhD from the California Institute of Technology and has more than 25 years of management experience in IVD and life sciences industries. He served on the executive and/or founding teams at multiple successful companies in the United States (GeneOhm Sciences acquired by BD, Helixis acquired by Illumina , one of the founders of Epic Sciences, and Bionano Genomics IPO on NASDAQ) before returning to China in 2014. Since then, Dr. Yang served as an executive at biomèrieux and Shanghai Kehua Bio-Engineering.
Dr.Joe Xiao received his PhD from the University of Central Florida. In 2009, Dr. Xiao founded ANKON Medical Technologies in China and led the team to develop and launch NAVICAM, the first Magnetically Controlled Capsule Endoscope System in the world. In 2014, he founded Argus Scientific Corporation with operations in China and the United States, focusing on the development of cardiovascular OCT system and consumables. Argus was acquired by MicroPort in 2021, which was named as one of the top ten M&A transactions in medical device industry in China.
History
Patents And Certificates